Last Screenshots
from the game
Here are some of the latest images from Dig My Way. You can see previews from the next scenes of the game, next characters, next locations, next mini-games and some sketches. Each screenshot page contains several images. If you are interested, you can find more images and art work on the forum, on the news and social networks. Just follow Rex Nihilo.
Next Release :
DMW v.0.02
Predicted Date :
April 10th
The game is in progress. This is a very early version of the Dig My Way that may not contain all of the features that are planned for the final version. But the game is already playable. Every month new updates are added to extend the game with new characters, new locations, new scenes, new musics and new stories. Here is the progress of the work :
Drawings of characters and locations. A work that takes a lot of time.
Posing is placing the characters on screen in the right position.
Writing is the script. The dialog you read as you play.
Code is the programming which stitches all the scenes and all the logical functions.
Music is the part that concerns the music and all the sounds of the game.
Bugs and issues are inevitable. They need to be corrected.
Here's the latest news from Dig My Way, the game, the website and his community. If you want more, to stay informed and comment all that news, you can go to the forum. You can also subscribe to the Dig My Way's newsletter. All you need to do is create "My Account".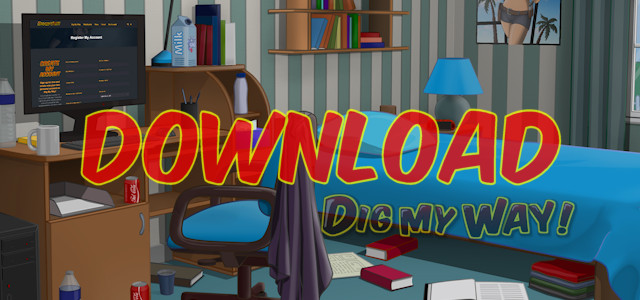 Download the Game
"Dig My Way" is available for Android, Linux, Mac OS X and Windows. Download the last version for free now.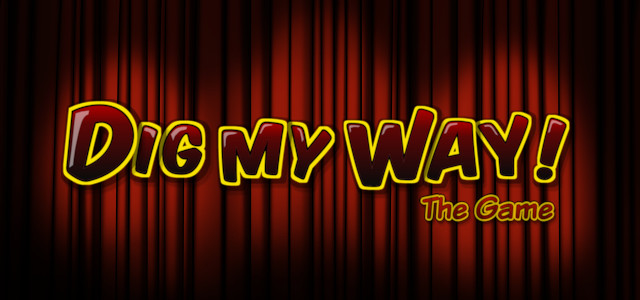 Support the Game
If you like this game, you can become a patron and help the development game.