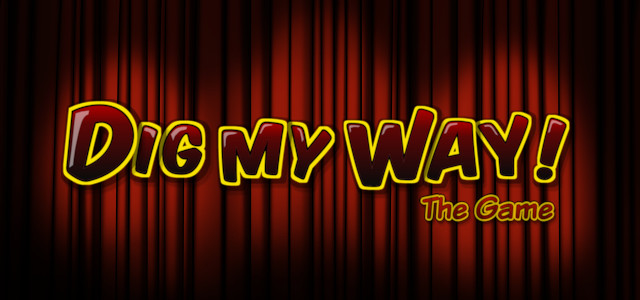 About the Game
Dig My Way is a free game without any ads or in-app purchases. It's an adventure game and dating sim. This is a very early version of the game that may not contain all of the features that are planned for the final version.But the game is already downloadable and playable. Regularly, new updates are added to extend the game with new characters, new locations, new scenes, new mini-games, new musics and new stories. All will depend on funding ...
About the Story
Ryan Malarkey is the main character, the great hero of Dig My Way. He is a young american schoolboy who lives with his sister, mother, grandmother and stepfather in a little suburban house. His passion is the electric guitar and his dream is to become a great rock star. So, he must be guided to help him dig his way, to make his dream comes true. Nevertheless, there is a long way to go before he succeeds. Nothing is easy in this game. Nothing is easy in that world.
About the World
The story takes place in a small american town, Amity City. You lead the main character in many places like neighborhood houses, school, friends' house, bank, factory, fire station, police station, clinic, town hall, pool, sports hall, cemeteries, churches, parks, bars, various shops and a mall, a forest, a lake, some secret locations and many other places... This gives the opportunity to meet many characters who move around the city and all these locations.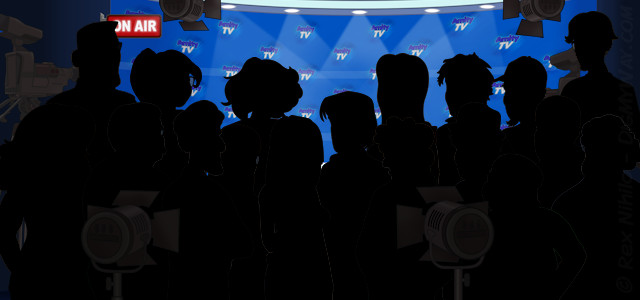 About the Characters
The heart and soul of Dig My Way is its unwritten rule : "understand and use the weaknesses of the characters". Dozens of characters with different personalities react according to the choices you make in the game. The narration is not linear like a simple visual novel, it is dynamic. Sometimes you have to seduce, sometimes you have to dominate and sometimes you even have to be submissive to get what you want. Like real life. No ?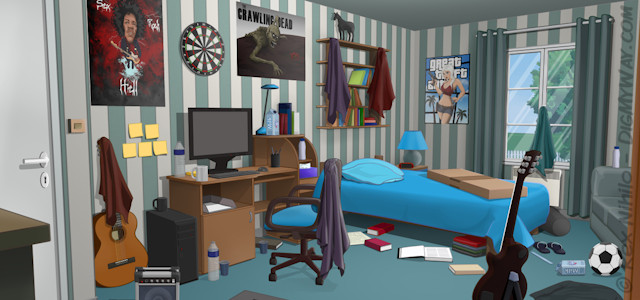 About the Gameplay
The game is a mix of visual novel and dating simulation. You control a character throughout the day in a small town, go to school and many locations, talk to anyone with interactive dialogues and are free to go anywhere you like. Depending on the actions and choices, the other characters can become enemies, friends or lovers. These choices also make it possible to unlock new locations to visit, new characters to meet to advance through the story.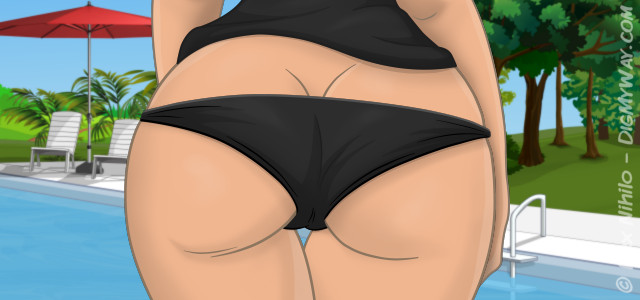 About Sex & Violence
While realizing Ryan's dream of becoming a rock star, you will go on dates, win the hearts of multiple characters and experience animated hot scenes. Dig My Way includes violent actions, strong language, politically incorrect dialogues, nudity, explicit animated scenes of sexual acts, but it is possible to adjust the options so as not to experience these shocking scenes. You are also free to play another game, more kawaii, if you don't like the content of this game.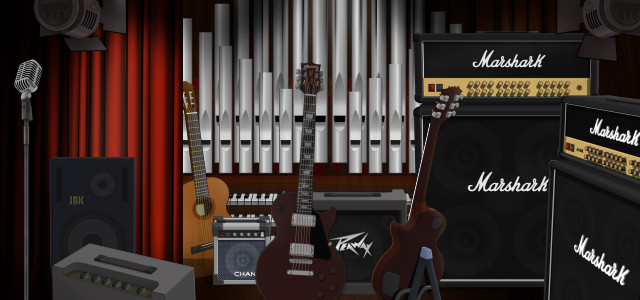 About Music
Music is an important part of Dig My Way. Many original musics, in various styles like classical, ethnic, blues, pop, rock, metal, hip-hop, enhance the game. Ryan, the main character of the story has a passion for guitar and wishing to become a rock star, he is immersed in these musical universes with other musicians. So, you participate with mini-games and must help Ryan become an experienced guitar player and finally a rock star with his band.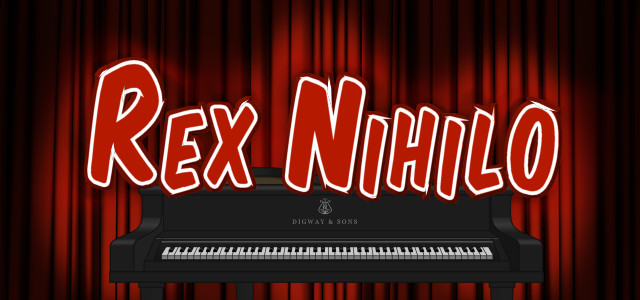 About the Creator
Who is Rex Nihilo ? He is a mysterious creator came from nowhere. Some say he is a Canadian Somalian pirate lost in an island. Some say he lives in a cave with six-legged spiders and cold water. What we know for sure is that he is a creator, screenwriter, cartoonist, designer, musician composer, guitarist, coder in multiple languages, webmaster and weird guy. He is behind the game Dig My Way but he now needs a bigger team to make the game even more awesome.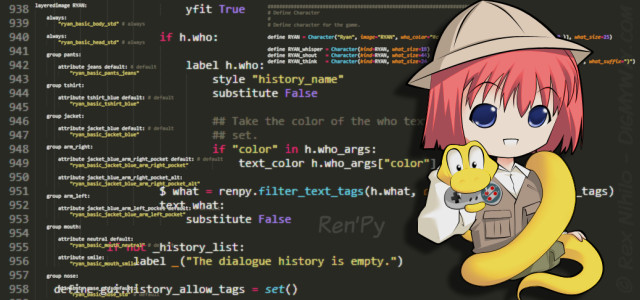 About the Development
Dig My Way uses Ren'Py as game engine, usually a visual novel engine but its Python scripting is enough for complex simulation games like Dig My Way. This awesome engine game runs on computers and mobile devices. It can build games for Windows, Mac OS X, Linux, Android, OpenBSD, iOS, and HTML5 with Web Assembly. The only problem is that developing an ambitious project like Dig My Way takes a lot of time and requires a bigger team.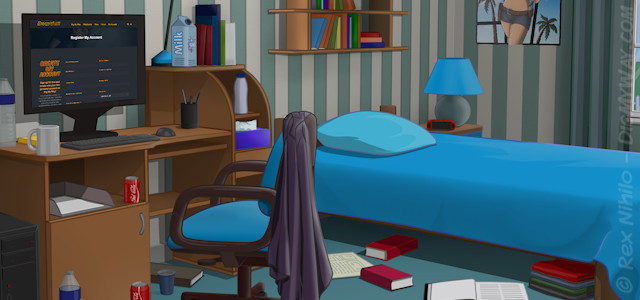 About You
You can download the game for free, but by supporting the game on Patreon you gain exclusive rewards such as bonus content, secret tricks, download on high speed private servers, vote on upcoming content, in-depth development overviews, upcoming scene spoilers, and more ! But more importantly, by becoming a sponsor you accelerate the development of the game. Dig My Way needs you to grow faster. And YOU are the only source of funding.