Forum Rules and Conditions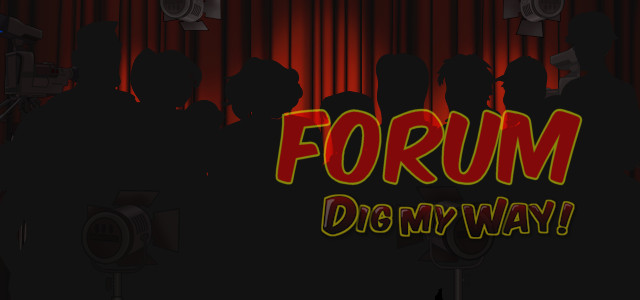 Dig My Way community
Thanks for participating in Dig My Way community.
To ensure the best possible experience for all members, we have established some basic guidelines for participation. With that in mind, we ask that all members please follow these simple rules in order to create an atmosphere where everyone feels comfortable.
By joining and using these Dig My Way community forums, you agree that you have read and will follow all the rules and guidelines set for these forums in this page. Good Way !
Guests Cannot Post
You will still be able to read forum messages as an unregistered Guest, in all public forums. By registering with "My Account" you are agreeing to abide by the Dig My Way Forum Rules. So, posting and replying will be activated, once you have successfully verified your registered My Account email address by replying to an email the system sends you. Registration is completely free and will remain so. (See Why create My Account ?)
Forum Rules
By using Dig My Way forums, this includes, but is not limited to, signing up as a member or even browsing our forums without signing up, you agree to the following :
No Spam & Self-promote in the forums
Do not spam the forums with links to your site or product, or try to self-promote your website, business or forums etc. Users who post forum spam will have their posts removed. If a post that is otherwise appropriate includes links considered to be spam, those links will be removed.
Language in the forums
All posts should be courteous. You have every right to disagree with your fellow community members and explain your perspective. Do not post anything in a post message that you would not want the world to see or that you would not want anyone to know came from you.
Do not use obscene, lewd, lascivious, filthy, or excessively violent language. Do not harass, insult, taunt, provoke, demean, or personally attack other forum members. Be friendly even if others are not.
If you are going to post non-English on these forums, please also post an English translation of your post.
Conduct in the forums
No posts of copyrighted material. Information copyrighted or owned by any individual or entity other than the person posting should not be posted on the message boards without the consent of the owner.
All the forums are categorized by topics. Please post your questions or messages in the appropriate forum.
Do not excessively "bump" a thread (post simply to get a thread to the top of the list).
Members may have only one account on this forum. No use of multiple usernames. Please register and use only one username for the forums. Posting under multiple user accounts will result in the banning.
Violation of Forum Rules
Violation of any of these rules can lead to a banning of the user from our Web Site and a deletion of "My Account". The consequences will be determined by the administrators on a case by case basis.
When posting you agree that the administrators and the moderators of this forum have the right to modify, delete, edit or close any topic, account, or profile data at any time that they see fit. If you have any questions concerning this, please do not start a new thread, but rather private message to an administrator or moderator.
Changes to Forum Rules
The rules of the forum are a work in progress. Dig My Way may revise these Forum Rules at any time by making changes to this page. You are expected to check this page from time to time to take notice of any changes as they are legally binding. If you have any questions, please feel free to contact us.
Updated 28 January 2020.